How a Dutch Sport is becoming popular worldwide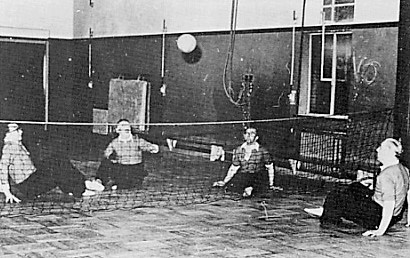 1945 - 1955
After the 2nd World War, many rehabilitation centers played all kind of ball Sports as rehabilitation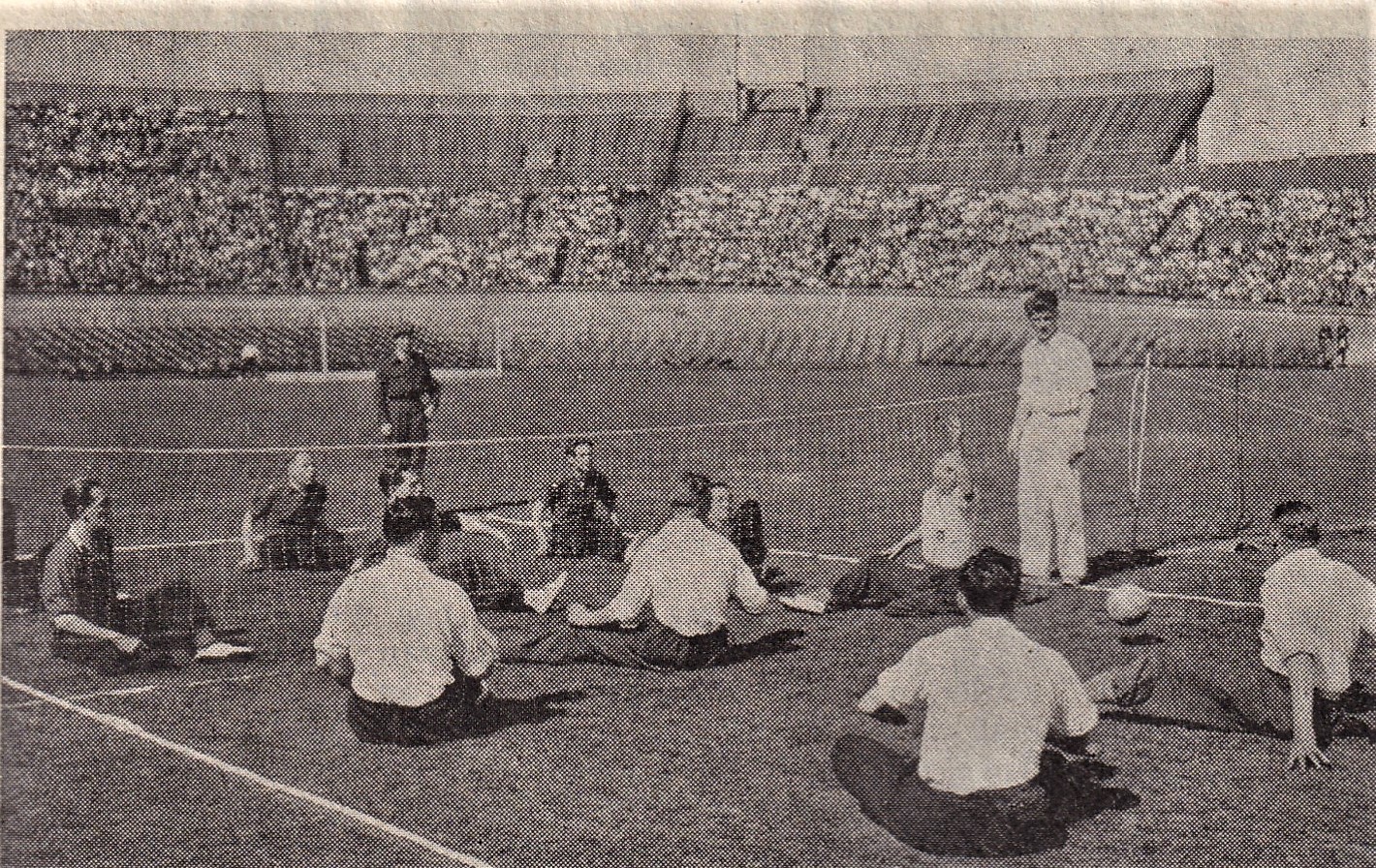 1956 - 1959
2 Sports leaders of the BNMO develop Sitz ball into a new sport Sitting Volleyball. Volleyball but sitting down.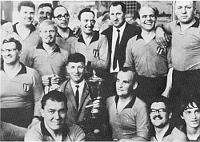 1960 - 1966

Een Nationale Bond de "NIS' wordt opgericht en de eerste lustrum toernooien worden gespeeld.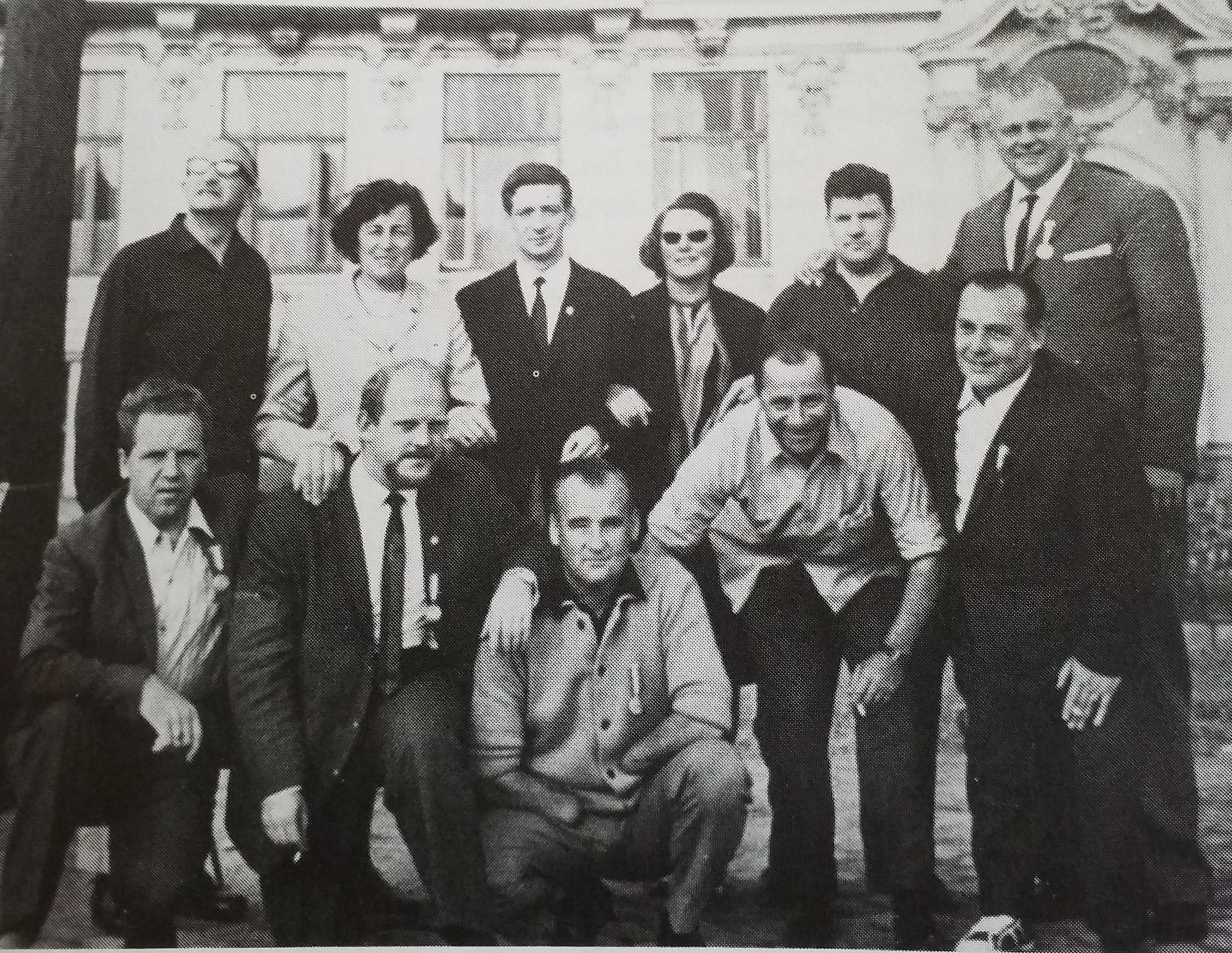 1967 - 1969

The first National Team plays in Germany. The nationalcompetition grows to 36 participating teams.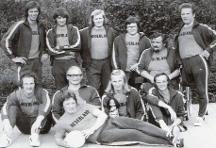 1970 - 1975
MGS organizes the first International Sitting Volleyball Tournament for National Teams. Netherlands wins all matches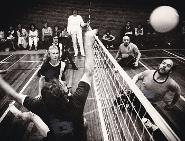 1976 - 1978
Sitz ball is not recognized Paralympic. No uniform rules and classifications. Possible candidate for the 1980 Games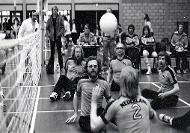 1979
Haarlem (NED) . First Internationally Recognized and Pre Paralympic Tournament Sitting Volleyball with 8 National Teams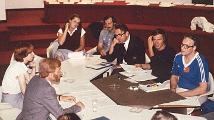 1980
A meeting of participating Countries decides to play International Sitting Volleyball and to appoint an International Committee.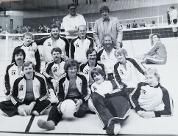 1981
First official Sitting Volleyball Championship in Bonn. Uniform Rules and Classifications are established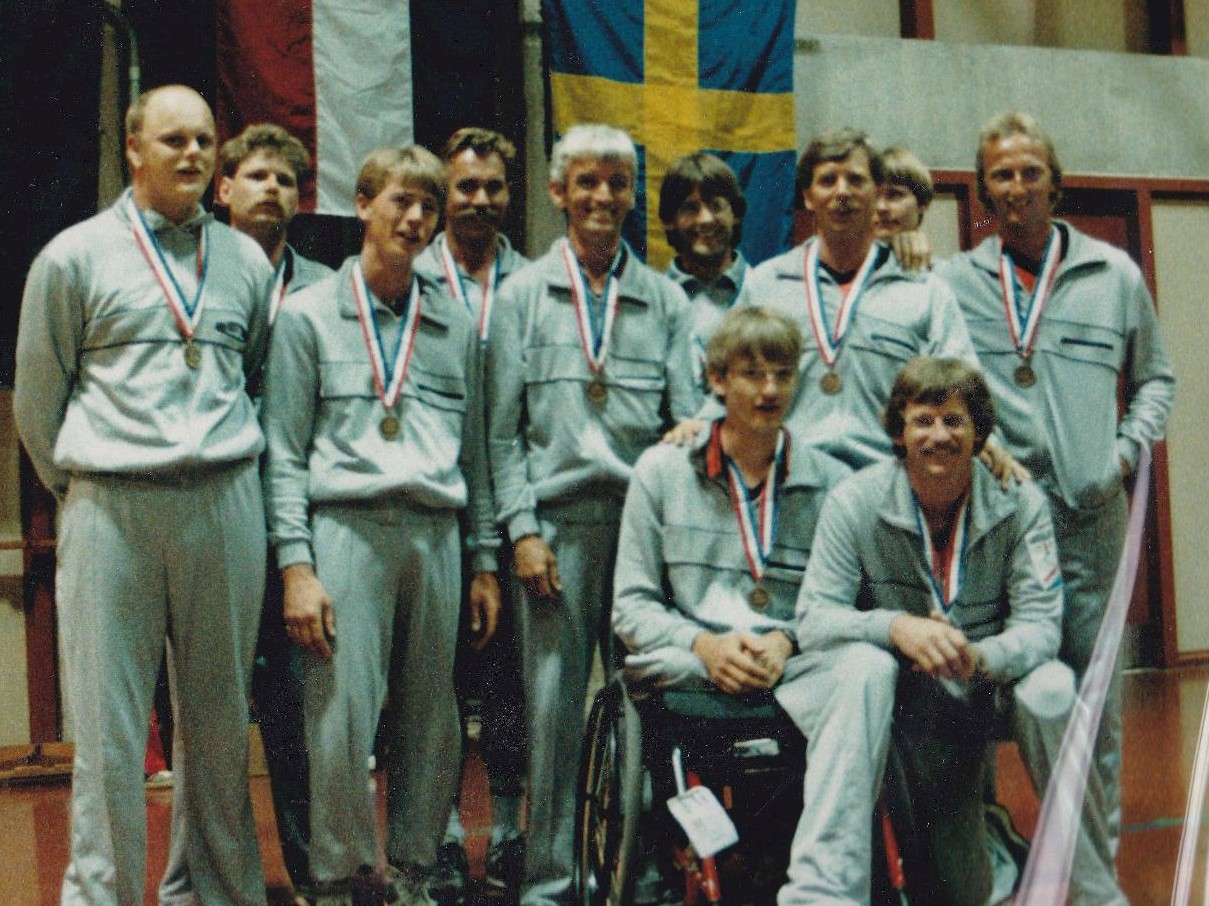 1982 - 1985
During the World Cup 1985 we get Iran as the new champion. An enrichment for sport internationally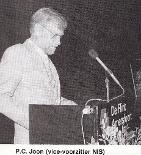 1986 - 1987
Joon wants better integration and responsibilities for the National Sports Federations. Socially important role
1988
The final Ned against Iran in Korea was again an advertisement for Sitting Volleyball. Cooperation with the IOC became visible in Korea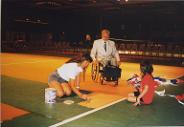 1989
Een bijzonder WK. In een congress Hall in Las Vegas en Irak als nieuw lid. Tevens het Eerste sport contact tussen USA en Irak na de Oorlog in Midden-Oosten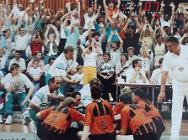 1990
Een extra WC in Assen. Tijdens het WC 12,5 duizend bezoekers bij Zitvolleybal. Assen kleurt oranje
1991-1992
Wonderful Games in Barcelona, with a special meeting with Antonio Samaranch IOC who was very interested in Sitting Volleyball
1993-1995
1st EC Women . The Dutch team becomes Champion in '93, '94, and '95. WOVD publishes its own Magazine.
1996
Albers, vd Scheer, Hoogeveen and Softley receive the "honorary member" Award of the WOVD during the 40th anniversary of KIS. (The Netherlands).

1997 - 1998
Tijdens het EK Dames van de CEV, kregen de Dames Zitvolleybal een uitnodiging om een demonstratie te spelen voor de finale wedstrijd.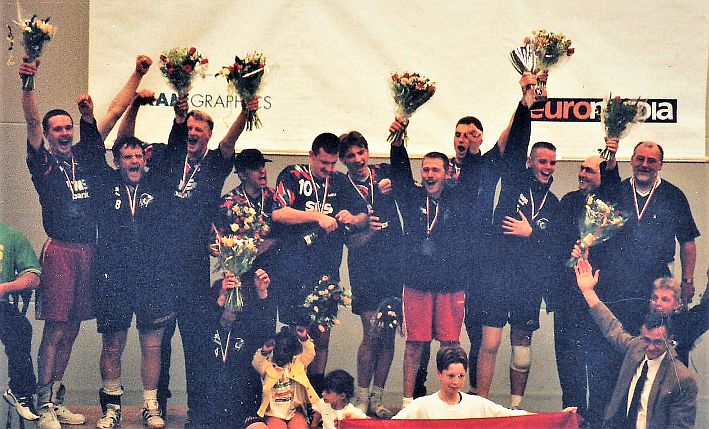 1999
De Tubanten winnen de Euro Cup. clubteams. WOVD meldt Dames Zitvolleybal aan voor Paralympics.
2000
De Dames worden Wereld Kampioen. De heren 6de in de Paralympics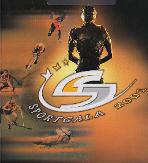 2001
Het Damesteam is genomineerd voor de sportploeg van het jaar.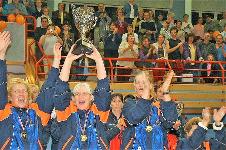 2002
De Vrouwen worden Wereld kampioen. Pieter Joon treedt af als President van de WOVD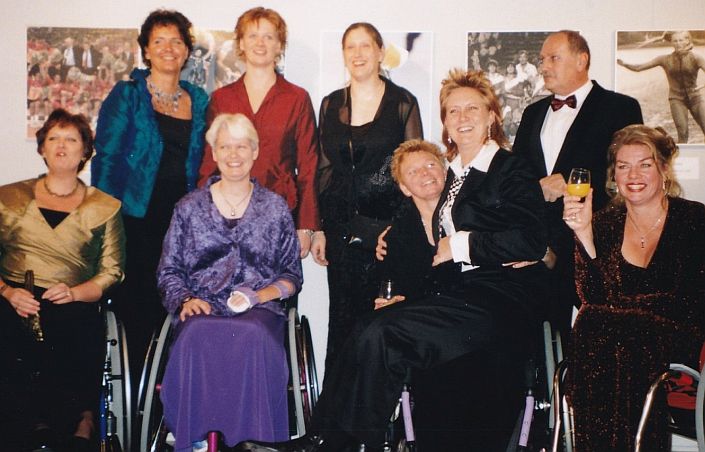 2003
In Finland worden de Dames Europees Kampioen en gaan weer naar NOC*NSF gala avond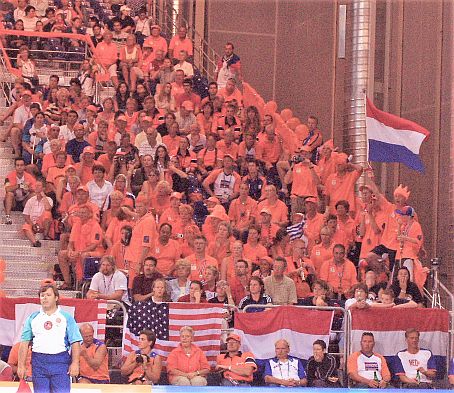 2004
De Dames grijpen weer goud in Athene en krijgen veel steun van enthousiaste supporters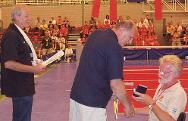 2005 - 2006
25 Years of WOVD Several people receive an Award. Here Joseph Banfi. Integration at Nevobo a fact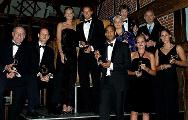 2007 - 2008
Volleybal Gala. Petra Westerhof en Pieter Top uitgeroepen tot de beste Zitvolleybal speelster / speler.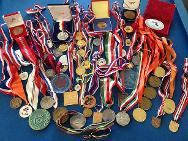 2009 - 2010
André Venderbosch neemt afscheid en laat zijn medailles zien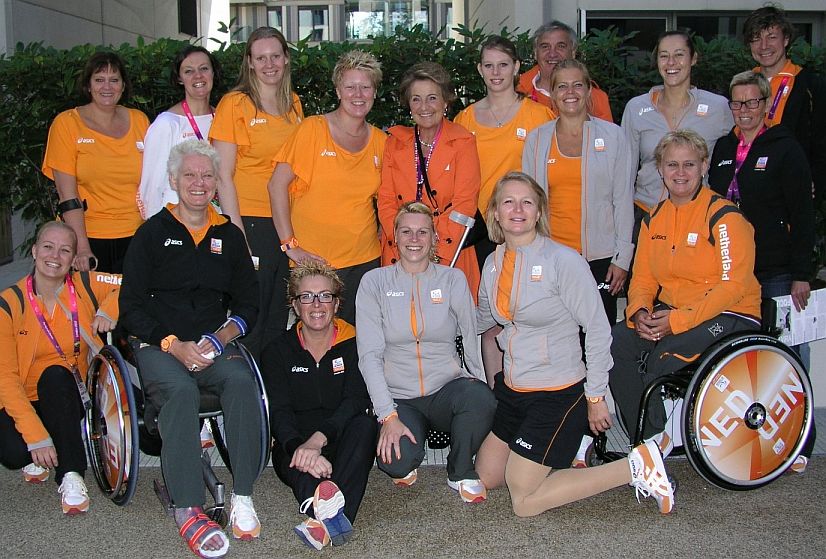 2011 - 2012
De Paralympics , bijgewoond door Princes Margriet, zij was supporter van het Dames Team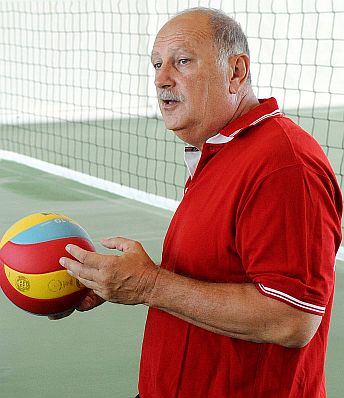 2013 - 2014
A shock for Sitting Volleyball International is the death of Jozef Banfi. We will miss a fantastic person and inspirator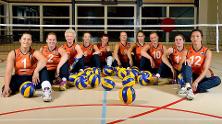 2015
Tijdens het EK in Slovenie wordt het Dames team 4de. De vereniging Zaanstad begint met Zitvolleybal
2016
Tilburg wint 1ste NK Jeugd zitvolleybal. Het Dames team mag toch naar Brazilië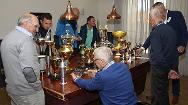 2017
Réunie Zitvolleybal en Dutch Tournament Assen. Spaarne Stad gaat internationaal. Holyoke Nationaal kampioen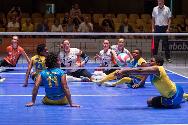 2018
WK Zitvolleybal in Nederland. De dames Stinissen en Van Marum krijgen de Gouden Bondsspeld.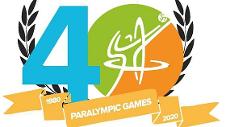 2019 - 2020
40 Years Paralympics

SittingVolleybal

. The Netherlands is the best performing country. Many Awards for Dutch people.
1956 -2021
65 jaar SittingVolleyball Netherlands

2006 - 2021
15 Years SittingVolleyball Nevobo
Deze website is voortdurend in beweging " Opzetten, Aanvallen , Verdedigen en Winnen "
© Copyright 65 jaar Zitvolleybal